RECENT NEWS
May 17, 2019
Pressure on FBI to release Florida election hacking information
Former FBI Special Agent Stuart Kaplan said investigators must have good reason for keeping the information private. "They don't want to expose their methods, and who they may be looking at [in an ongoing investigation]," Kaplan said.
April 29, 2019
Another judge rules no spa video release yet; expert sees trouble with video as evidence
"I think that there are some serious problems," said former longtime FBI agent Stuart Kaplan, who now practices law in Palm Beach Gardens.
March 7, 2019
Suspended Broward Sheriff Scott Israel Sues Florida Governor Ron DeSantis To Get Job Back
Kaplan is asking a Broward County Judge to determine that Governor Ron DeSantis' decision to remove Israel from office in early January infringed on the rights of Broward voters. "Our right to vote is such an inherent, fundamental right that you don't want to take away the democratic process from the individual voters," Kaplan told CBS4's Carey Codd.
Jan 9, 2019
Florida newspaper calls for the removal of Broward County Sheriff Scott Israel for his handling of the Parkland shooting
In a statement to Fox News, Israel's attorney Stuart Kaplan said that they "have received no official word from the Governor or his office on any position with respect to the removal or suspension of the Sheriff." "The Sheriff has been steadfast to ensure his command staff and all the men and women in the BSO know that his commitment and dedication is unwavering," the statement continued. "He is focused on protecting and serving the citizens of Broward County."
Oct 27, 2018
CNN Tonight 🔴 Don Lemon 🔴 10/26/2018 🔴 CNN Breaking News Today Oct 26, 2018
Oct 26, 2018
Good Morning Britain Interview with Form FBI Special Agent Stuart Kaplan
Oct 24, 2018
Former FBI agent weighs in on suspicious packages intercepted
"The fact that these packages have been intercepted and that we've been able to neutralize any potential casualties speaks volumes to the efforts of law enforcement," Kaplan said. Luckily, no one has been injured by any of the explosive devices, but Kaplan said that certainly wasn't the intent.
Oct 4, 2018
Former FBI Agent Breaks Down Background Investigations
Former FBI Agent Stuart Kaplan has been a part of numerous FBI Investigations for White House appointees. He joins PM Tampa Bay to explain how these background checks work and give his thoughts on the investigation of Kavanaugh. The biggest difference between this particular FBI investigation and other criminal investigations is that it is completely controlled by the White House. FBI agents doing the background investigations also have no way to compel people to cooperate through subpoenas. Every interview is voluntary. Kaplan says this investigation is contracted from the White House to the FBI. The White House dictates the details of the investigation to them, including who to interview and, in some instances, what questions to ask.
Oct 3, 2018
Stuart Kaplan on Shepard Smith Reporting 10/3/18 | Fox News Today October 3,2018
Lawmakers to lock FBI Kavanaugh report in safe, Several senators undecided on Kavanaugh vote, FBI nears completion of Kavanaugh investigation,
Oct 3, 2018
Fox News Afternoon Update: October 3, 2018
Former FBI Special Agent Stuart Kaplan gives us an inside look at how the agency investigates nominees like Brett Kavanaugh.
Aug 29, 2018
Billionaire Glenn Straub's ex-girlfriend claims his company filed fraudulent liens as revenge
"We believe the liens are completely fraudulently because Jessica was trying to break up with him - she was trying to end the relationship and he did this to exact revenge on her, to control her and to prevent that from happening," said lawyer Elizabeth Parker.

Aug 27, 2018
Security concerns arise for upcoming video game tournament after Jacksonville shooting
When the shots rang out during an online video game tournament in Jacksonville, some gamers ran. Others were shot before they could get away. Other gamers will gather to compete at the Microsoft Store this weekend for a tournament Friday and Saturday. "Have a plan in place if God forbid the worst case scenario happens," Kaplan said.

July 5, 2018
Scott Israel's attorney denies report Broward sheriff will be removed from office
Attorney Stuart Kaplan went on a WFTL-850 morning show to address an unconfirmed report by right-wing blogger Laura Loomer, who claimed that Gov. Rick Scott would remove Israel from office when the FDLE report is released. "What you have reported is completely false," Kaplan told Loomer, who was also a guest on the show.
June 28, 2018
CNN Tonight With Don Lemon (11PM) June 28, 2018
Stuart Kaplan guest on CNN Don Lemon
June 22, 2018
FBI study reveals majority of active shooters planned attack for a week or more
"If we are saying something to local law enforcement are they within, do they have the right resources? Or the tools at their disposals that they can go out and actually interview someone," added Kaplan. Kaplan said in some cases, red flags reported to law enforcement are not concrete enough to have the person detained.
June 8, 2018
Charges dismissed for mentally challenged man Aldo Alvarez accused of burglary, shot by PBSO deputy
"The prolonged vindictiveness of this case lingering for five years is very disappointing," said Stuart Kaplan, Alvarez's attorney. "Mental illness is not a crime. This particular case was treated as if Aldo was a criminal." PBSO agreed to settle a federal lawsuit with Alvarez, awarding him $300,000. Alvarez was also awarded $300,000 from McGehee's homeowner insurance policy.
May 26, 2018
Four years later, alleged assault by Sheriff Israel's son becomes a news story
Stuart Kaplan, a private attorney for Sheriff Israel, said the case was handled appropriately. "There was absolutely not one scintilla of preferential treatment given to Brett Israel," Kaplan said. "What happened in this situation is absolutely consistent with good police work." Kaplan said the incident becoming public could have "devastating consequences" on Brett Israel's life. Israel attends Florida Atlantic University, according to his LinkedIn page. "To tar and feather him because some people think his father is not the leader they thought he was is terribly unfair," Kaplan said. "Brett Israel is an innocent party in this as well." Read more here: http://www.miamiherald.com/news/local/community/broward/article211908439.html#storylink=cpy
May 15, 2018
Florida man vanishes on Caribbean surf trip under mysterious circumstances; family suspects foul play
"There has been some rumors and some conjecture as to whether or not Darryl was being held against his will, and whether or not a ransom was required to have been paid," Kaplan tells Crime Watch Daily. "One of the theories is whether or not Matt returned to the United States to retrieve cash to return to the Dominican Republic, only to find that unfortunately Darryl had already been murdered."
May 14, 2018
Air Force investigating after man gains access to South Florida military base; says it was a "prank"
Stuart Kaplan: "You never want to have anybody come onto an Air Force base, or any sort of military installation, because we maintain top secret type of information, equipment."
April 30, 2018
South Florida woman hit by deputy's vehicle wins lawsuit against Palm Beach Co. Sheriff's Office
The deputy was responding to a call and didn't have the vehicle's lights and siren on when speeding through the parking lot. "You can't really accept responsibility unless you show your accountability, and that's really what this case was all about," said attorney Stuart Kaplan. Robinson will receive more than $62,000 to cover medical expenses.
April 23, 2018
Man convicted in cold case rape faces second trial
"That DNA evidence is just as powerful as a fingerprint," said Stuart Kaplan, Palm Beach Gardens-based attorney and former FBI agent. Kaplan said even if there were a transfer or contamination of evidence, it wouldn't change the fact MacLean was the major source of the DNA in the stain on the jeans. "It's like that fingerprint, it's all you need," Kaplan said. "There is really no way to explain it."
April 23, 2018
Broward County Sheriff Scott Israel's Lawyer, Stuart Kaplan
Broward County Sheriff Scott Israel, who touted his own "amazing leadership" after the Parkland school shooting, is facing a no-confidence vote from the union representing his deputies. We speak with Stuart Kaplan, Isreal's lawyer.
April 20, 2018
Stuart Kaplan joins the panel at 850 WFTL. With today being 4/20, we thought it would be a good idea to revisit the issue of legalized marijuana. Comment below to join the conversation!
April 4, 2018
Murderous Plot Meets Reality TV
Elizabeth Parker of Kaplan & Parker LLP is interviewed about a former escort in Florida plots to take her husband's money and his life, but her lover tips off the police, and her deadly plan is all caught on tape.
March 28, 2018
Lake Worth's Gulfstream Hotel developers hit with racketeering lawsuit
"The defendants have engaged in a pattern of fraud to induce our clients to invest in projects in Lake Worth like The Gulfstream Hotel," said Stuart Kaplan, a managing partner at Kaplan & Parker, the Palm Beach Gardens law firm that applied the suit. "We believe this is not an isolated event, and it's a pattern of behavior that has been ongoing for some time."
March 27, 2018
Judge refuses to grant mistrial for widow of Pulse nightclub shooter
Judge refuses to grant mistrial for widow of Pulse nightclub shooter
March 14, 2018
FBI had been investigating stabbing suspect for a year
Stuart Kaplan interviewed on teenager involved in stabbing in Ballen Isles
Feb. 28, 2017
Document outlines more local activities of accused arms trafficker
"Either they're going to be used for the drug trade, or for people that are engaged in lawlessness, or perhaps they're going from Brazil to Syria, or to Iran," said Stuart Kaplan, former FBI agent, now an attorney based in Palm Beach Gardens. Kaplan said potential scenarios like these are why the United States requires licensing of arms exporters.
Feb. 27, 2018
CNN TONIGHT WITH DON LEMON 2/26/18
Stuart Kaplan guest on CNN Don Lemon
Feb. 21, 2017
Gun store tied to accused Parkland shooter is 'temporarily' closed
Stuart Kaplan, an attorney who represents the business owners says the decision to close temporarily is for two reasons: respect and concerns about internet threats. The Broward Sheriff's Office says Nicolas Cruz legally purchased the AR-15 he used to gun down 17 students from this store. "They are very very respectful and sympathetic and they are also grieving, as all of us should be," Kaplan said.
Feb. 17, 2017
Former FBI agent: Even with mistake, continue to 'See Something, Say Something'
Even with Friday's announcement by the FBI, that a potentially vital tip slipped through the cracks, former FBI agent Stuart Kaplan says it's important that the public continue to follow "See something, Say something." "Many, many occasions where someone has seen something and they have said something, local, state and federal law enforcement has gone out, we haven't heard about it, and I can tell you without any hesitation or reservation we are safer. It's not a perfect science...mistakes are going to be made."
Feb. 17, 2018
CNN Don Lemon (02/17/2018) Breaking News
Stuart Kaplan guest on CNN Don Lemon
Feb. 16, 2018
Parkland school shooter bought rifle from Sunrise Tactical Supply last year
Sunrise Tactical Supply owners Michael and Lisa Morrison closed the store Thursday. They are represented by attorneys Stuart Kaplan and Douglas Rudman. More Parkland School Shooting Headlines Timeline of shooting at Marjory Stoneman Douglas High School Who were the victims of the Parkland school shooting? Sea of candles fills park during Parkland school shooting vigil "The purchase of the AR-15 to Nikolas Cruz took place on Feb. 11, 2017," attorney Stuart Kaplan told reporters. Kaplan said Cruz returned seven days later to pick up the rifle, which came with a magazine.
Feb. 15, 2018
Gun shop owners distraught over selling rifle to 'maniac' who killed 17 at school
Stuart Kaplan, an attorney representing the corporate entity, Sunrise Tactical Supply, said shop owners ensured that Cruz filled out a firearms transactions record form, called an ATF Form 4473, that is issued by the Department of Justice. He included a copy of his driver's license, his name, address, date of birth, sex, height, weight, and answered "no" to questions about whether he had been adjudicated for mental illness or whether he had been institutionalized for mental health illness, Kaplan said. "What I understand is that was answered appropriately," said Kaplan, who is a lawyer with Palm Beach Gardens-based Kaplan and Parker. "I think the bigger question is: We know that he suffered from some sort of mental health illness. I guess we need to decide or find out whether or not he was being treated ...and I think that loophole is whether or not a mental health professional who is treating an individual should have some sort of reporting requirement or is there some sort of database that would collect this information so that in an event that a particular person would go to purchase a weapon, we could at least screen them?"
Feb. 15, 2018
Nikolas Cruz passed background check, including mental health question, to get AR-15 rifle
Stuart Kaplan, an attorney representing the business, called for raising the age to 21 to purchase an AR-15 style weapon, but he said the law allowed for the weapon to be legally sold to a teenager at the time of sale.
Feb. 15, 2017
Gun store says school shooter 'fell through the cracks
Stuart Kaplan, an attorney representing the corporate entity, Sunrise Tactical Supply, said Cruz filled out a firearms transactions record form - an ATF Form 4473 which is issued by the Department of Justice. Cruz answered 'no' to questions about whether he had been adjudicated for mental illness or whether he had been institutionalized for mental health illness. Kaplan, who is an attorney with Palm Beach Gardens-based Kaplan and Parker, said: 'What I understand is that was answered appropriately.
Feb. 12, 2018
Husband of missing woman scheduled for court hearing
Lewis Bennett, the husband of a woman reported missing at sea, is scheduled to be sentenced in court for transporting gold and silver next week. Bennett is potentially facing ten years in prison. Bennett's family have been writing letters to the judge about the couples' daughter asking for leniency since her mother is still missing.
Feb. 7, 2018
MS-13 members targeting our schools, Trump remarks at round table
"The gang activities are now in our high schools, even in our middle schools," Stuart Kaplan said, defense attorney and former FBI agent. "It's interfering with children who want to go to school, and want to get an education. Unfortunately, they're in fear because they are being targeted and that is a major problem."
Dec. 7, 2017
Inside the files of an officer charged with grand theft
Use of force investigations popped up nine different times in West Palm Beach Police officer Zachary Immler's records. Eight of them were cleared, but in one of those investigations he's accused of beating Attorney Stuart Kaplan's Client Keenoen Stafenie in 2012. "Officer Zachary Immler to his own admission said with a closed fist, he basically as a hammer came down and struck him [Stafenie] I think five or six times," said Kaplan.
Dec. 4, 2017
FactChecking Trump's Criticism of the FBI
In a phone interview, Hunt told us he did not experience any instances of FBI agents placing someone under oath during an interview in his seven years at the agency. Stuart N. Kaplan, a former FBI agent for nearly 11 years who is now a lawyer in private practice, separately told us the same thing.

"When conducting interviews subjects/targets and or witnesses are NOT put under oath," Kaplan said in an email. "As long as an FBI agent properly identifies him or herself and it's in the official capacity of his job lying to that agent under 18 UCC 1001 is a crime."

Kaplan emphasized that the false statements "must be intentional or intentionally misleading" for the subject to be charged with a crime. Clark noted that the false statement must be "material" to the investigation.
Dec. 2, 2017
850 TV: Illegal Immigrant Not Guilty In The Murder Of Kate Steinle
Nov. 17, 2017
NEW: Russian couple's spat reveals financial deals, disputes, lawsuits
Stuart Kaplan stood next to Natalia and made a stunning claim: that his client and her husband fought because Ilia Mogilevsky had taken Natalia's cellphones, obtained bank account passwords from them and cleaned out the couple's accounts of $110,000. "There's an ongoing investigation right now," Kaplan told The Palm Beach Post on Tuesday. He did not say by whom or otherwise elaborate.
Nov. 8, 2017
A bus aide inflicted prolonged pain on a young boy. Prosecutors called it 'permissible
Elizabeth Parker, an attorney for the boy's mother, said that the video made clear that Barker's intent was not to instruct the boy or modify his behavior but simply to create suffering. "It is our position that it is clear that this was intentional," Parker said. "This wasn't discipline. This was done in a manner to inflict pain and cause harm to this disabled little boy."
Nov 2, 2017
Attorney of man killed by Martin County deputy says evidence is missing, destroyed
Kaplan says as he has been preparing for the lawsuit, he has not been able to get his hands on a couple pieces of key evidence, he says. That includes an aerial map, which Kaplan says Warren would have used to mark where he was in location to the victim at the time of the shooting. "That map, we believe, is very critical because we believe it was inconsistent with the physical evidence that was left behind," Kaplan said.
Oct 25, 2017
'I'm gonna make you cry this time.' Lawsuit claims school bus aide abused child with autism
Prosecutors decided that the "actions cannot be condoned; however the facts of this case do not support a criminal charge of child abuse." The bus aide resigned days before the school district recommended firing him. Elizabeth Parker, mother's attorney: "It's very obvious that this was a special needs bus. He can't claim ignorance."
Oct 25, 2017
Attorney of man killed by Martin County deputy says evidence is missing, destroyed
The State Attorney's Office never did charge Barker though. Part of their reasoning involved a legal theory called "in loco parentis." Which, according to lawyer Elizabeth Parker, "basically allows a teacher to stand in the shoes of a parent to institute discipline on a child."
Oct 16, 2017
No charges will be filed in deadly deputy-involved shooting
Attorney Stuart Kaplan says he just received a letter from the state attorney's office to palm beach county sheriff Rick Bradshaw stating they will not pursue charges against deputy Justin Rigney for shooting and killing Ricky Whidden last year. the letter is dated september13. I was never optimistic for-- that the outcome was going to be that the state attorney was going to file charges against Justin Rigney. I never hoped or thought that would happen.
Oct 12, 2017
Parents plan to file suit against The King's Academy Preschool after alleged 'force-feeding'
"We thought they were going to do the right thing. It's King's Academy, it's what they stand for, their Christian faith," said Jamie Cleary, the mother of the child involved.
Sept 26, 2017
PBSO sued after West Palm Beach man shot in the face
Kaplan claims surveillance video shows Cabrera put himself in harm's way, " making the conscious decision to park his patrol car on one side of the only available lane ... thereby causing a road block scenario." Showing Contact 5 the video, Kaplan claims it "completely shows that this deputy exited his vehicle and ran approximately 30 yards toward the direction of the vehicle that was now coming back out of the parking lot. There is a general rule you do not shoot at moving vehicles," said Kaplan.
Sept. 19, 2017
Shot in the face by deputy, West Palm Beach man sues PBSO
Attorney Stuart Kaplan, who is seeking an unspecified amount of damages for Jett, said the location of shell casings and video of the incident belie Cabrera's claims. "Clearly, no other conclusion can be drawn than Cabrera fired from a position out of the path of Jett's (vehicle) and that Cabrera continued to fire his weapon at Jett's vehicle after it was passing him," Kaplan wrote in the 39-page lawsuit.
July 11, 2017
Family suing over deputy-involved fatal shooting
Family suing over deputy-involved fatal shooting
July 11, 2017
Loxahatchee man's family sues PBSO over his December shooting death
"This case involves another in a long line of unjustified police shootings by officers of PBSO, in which Justin Rigney acted consistently with PBSO practices, policies, procedures, and customs of condoning aggressive police tactics, failing to identify, train, discipline, or otherwise properly supervise officers who have engaged in excessive and unjustified use of force," Kaplan wrote, accusing Sheriff Ric Bradshaw and Rigney of violating Whidden's constitutional rights.
July 6, 2017
Former Martin County deputy at center of potential record breaking lawsuit against
Kaplan says three of the shootings were involving animals. "Certainly that's a lot of shootings and a lot of red flags," Kaplan said. "I can't find one even closely justified." Kaplan says the Martin County Sheriff's Office only documented one of those shootings. The rest came to light, Kaplan says, in a deposition interview in 2004 with Warren after he was involved in a shooting that injured Glenn Tuhey. In the interview, Kaplan says Warren admitted to the seven shootings.
June 30, 2017
Deputy remains behind bars on child porn charges
"Every time we log onto the internet, we're leaving a foot print," said Stuart Kaplan, a former FBI agent, who's now an attorney based in Palm Beach Gardens. "In reviewing the probable cause affidavit, it seems like this is going to be a very difficult, if not impossible, case for a defendant to get out from underneath," said the lawyer. Kaplan added he's surprised his former agency, the FBI, is not involved with the Godbey investigation.
June 28, 2017
Department of Homeland Security announces new aviation security measures
We're trying to combine technology and human intelligence to combat any type of threat, with less disruption to the general public," said security expert Stuart Kaplan with Kaplan & Sconzo Global Risk Management Group.
June 15, 2017
Possible security breach at event with Vice-President
Former FBI Agent Stuart Kaplan said the document we found could have compromised the event. "Clearly there has been a breach of the security protocol," Kaplan said. Kaplan said the fact that the seating chart was found in a public place should be a large concern to the Secret Service. "The seating chart itself would be a very closely guarded confidential document that would only be disseminated from the secret service down to any individual on a need to know basis," Kaplan said. "It would not be a document that would be published for the public, and it would only be given to those individuals who would need to know where these individuals are seated."
June 5, 2017
Former FBI agent discusses London terror attack
Former FBI agent Stuart Kaplan talks about the recent terror attack in London.
June 5, 2017
Former FBI agent reacts to Orlando shooting
Former FBI agent reacts to Orlando shooting.
May 25, 2017
FBI, Coast Guard investigating Delray Beach woman missing at sea
The U.S. Coast Guard confirmed to WPTV Thursday afternoon that the agency is working with the FBI investigating the disappearance of Isabella Hellmann of Delray Beach. Former FBI Special Agent Stuart Kaplan Weighs in.
May 24, 2017
CNN Tonight with Don Lemon 5/24/17 | CNN News Today May 24, 2017
May 23, 2017
Preparing your family for the worst case scenario
Former FBI Special Agent, Stuart Kaplan, said talking to loved ones about situational awareness and having a plan of escape at a concert or sporting arena is crucial. When an attack hits, don't run to the main exit, since that's where everyone will go, and make sure your exit is not a dead end. "We know bathrooms have only one way in, and one way out, so that is a situation that I would try to avoid," said Kaplan.
May 23, 2017
How safe are South Florida concert venues?
"It's almost impossible to be a hundred percent secure," Kaplan said. But there are still things you can do. Kaplan said the most important thing is to know your exit strategy. "Try to always visualize your plan and kind of walk yourself mentally through, if God forbid something would happen, what would I do? How would I extricate myself?" Kaplan said. "That time that you may safe because you have a plan in place may be the difference between life or death."
May 18, 2017
Former FBI agent Stuart Kaplan weighs in on Trump investigation
May 16, 2017
Attorney Stuart Kaplan on Former FBI Director James Comey
Attorney Stuart Kaplan on Former FBI Director James Comey
May 10, 2017
Kaplan Sconzo & Parker, P.A. receives Multi-Million Dollar Verdict in Palm Beach County Jury Trial in Homeowners' Association Negligence Case
Kaplan Sconzo & Parker, P.A. Attorneys Joseph Fields and Gregory Sconzo secured a $3.7 Million dollar verdict for their clients in a Homeowners' Association Negligence Case following a rear end collision that occurred within the development. The case involved a rear end accident that occurred at night within the Association. Mr. Fields and Mr. Sconzo presented evidence supporting that the Association allowed street parking despite the Association's recorded documents prohibiting such street parking. This decision to allow street parking resulted in a longstanding parking problem with cars parking on both sides of the street creating a gauntlet or bottleneck wherein only one car could pass at a time.
Apr 25, 2017
Family pleads for state to drop criminal charges against disabled son
Alvarez's attorney, Stuart Kaplan, strongly denies the deputy's version of events pointing he says to physical evidence collected at the scene including bullet casings and bullet holes. "Every single bullet, other than the ones that struck Aldo Alvarez were inside the house of Joshua McGehee which completely contradicts his story," Kaplan said. "It's inconceivable that at this point the state attorney's office continues to want to prosecute Aldo Alvarez."
Apr 14, 2017
Fomer FBI Special Agent Stuart Kaplan Discusses Manhunt for Facebook Murder Suspect
Apr 7, 2017
Security during presidential visits
Fomer FBI Special Agent Stuart Kaplan Discusses increased security during presidential visits
Mar 26, 2017
State of law enforcement and community relations
John Kazanjian with the Police Benevolent Association and former FBI agent Stuart Kaplan speak on the state of law enforcement and community relations.
March 22, 2017
Investigation: Defending aggressive police conduct in Martin comes at a cost
Palm Beach Gardens attorney Stuart Kaplan said Richard Haston's family is suing the Martin Sheriff's Office for wrongful death to hold the agency accountable for his 2013 shooting death. "Ninty-nine percent of the men and women who get up every day do a heroic job to protect us and keep us safe. However, there is that 1 percent that either should never have been hired in the first place, or when they do get hired, there's certain classic indicators that indicate their behavior is not acceptable," he said. "I think there has to be consequences for making those grave mistakes." Stuart resident James Crocker, who's also suing the Martin Sheriff's Office, would likely agree.
Feb 10, 2017
Man living in home where 3 people were killed in Jupiter dealt drugs, affidavit says
Former FBI agent Stuart Kaplan says it's unusual that a convicted felon would agree to an interview with police. "It would seem that most people in that type of situation would exercise their right to remain silent," said Kaplan. Kaplan says based on experience, it's possible Vorpagel talked because he might realize own safety might be on the line.
Feb 6, 2017
Family of Ricky Whidden, Loxahatchee man killed by deputy: Video differs from PBSO version of events
Former FBI Agent Stuart Kaplan is representing the Whidden family. He says the videos don't match the narrative. "There is nothing that would suggest there was any imminent danger to that deputy. Certainly nothing to suggest he lunged at anybody," said Stuart. Kaplan says there are also questions about the use of force used after Whidden was shot and lying on the ground. He shared a picture with Contact 5, showing bite marks all over Ricky Whidden's face.
Feb 6, 2017
New video brings questioning into fatal deputy involved shooting of Ricky Widden
The family believes new video shows Whidden running away from deputies when he was being shot. "it is absolutely inconsistent and not at all indicative of the storyline that's been put out by the sheriff's office," attorney Stuart Kaplan said.
Feb 2, 2017
Deputy shooting draws new scrutiny after lawyer obtains video of encounter
Whidden likely was in the grip of a mental health crisis, and deputies failed to defuse the situation, Kaplan said, citing information from Whidden's mother, who said she witnessed the encounter. "Mental illness is not a crime," Kaplan said. Whidden, a father of three, never ran directly toward the deputies, Kaplan said. The video shows him running diagonally across his neighbor's yard, away from the deputies in the front yard, he said.
Feb 2, 2017
Exclusive: Family of man killed by deputy speaks out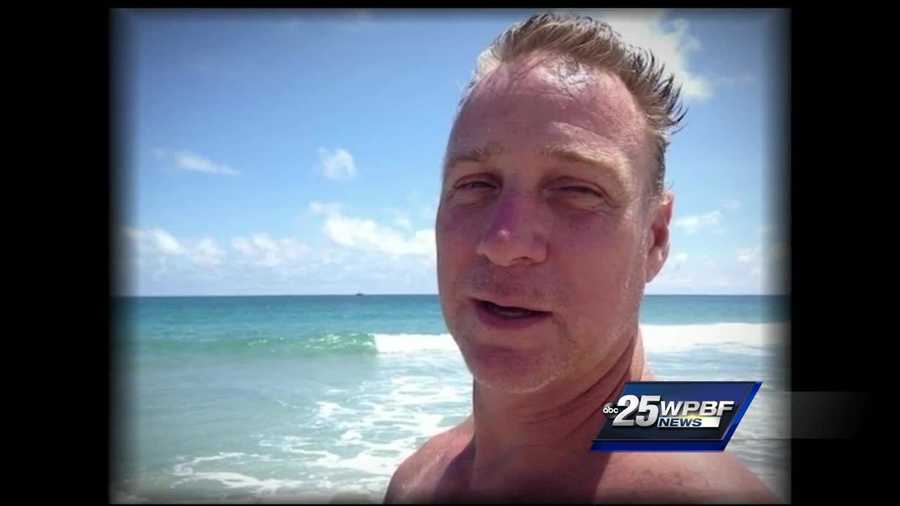 "The video certainly speaks volumes for the lack of attempting to try and negotiate or try to engage him. It's an all out assault, you see the police arrive on scene and basically converge with the guns, dogs and flashlights," says attorney Stuart Kaplan. According to the Sheriff's Office, they claim, "The videos...show Whidden running towards the K9 deputy with knife in hand. The K9 deputy, in fear for his life and the life of his K9 partner, discharged his firearm striking Whidden in the torso area." But Kaplan disagrees, he believes Whidden was shot in the back. "There is absolutely no effort made whatsoever to de-escalate a serious situation where someone has threatened to commit suicide," says Kaplan.
Feb 2, 2017
Kaplan Sconzo and Parker represents the Whidden family in connection with another unjustified shooting involving the PBSO
Jan 31, 2017
Traffic Stop gets attention of Dept. of Homeland Security
Stuart Kaplan, an attorney in Palm Beach Gardens and a former FBI agent, says the feds will no doubt be looking at every possibility. "Is this someone who is aiding and abetting some sort of terrorist organization? In the day and age we are living, we have to always be connecting the dots," Kaplan said.
Jan 27, 2017
Former School Board member Michael Murgio gets probation in bribery case
"We are relieved. We are happy," Murgio's attorney Stuart Kaplan said. "This has really had a tremendous emotional toll on him." Murgio, 66, in October pleaded guilty to making a false statement to the National Credit Union Administration on behalf of his son, Anthony Murgio.
Jan 27, 2017
Ex-PBC school board member Mike Murgio avoids prison in bitcoin case
Prosecutors called for Murgio to receive a prison sentence of between 10 and 16 months. But attorney Joe Sconzo said that a federal judge gave the former principal a reduced sentence based on his lack of a criminal past and his long career as an educator. "His past history of community service, his active role in the community, his lifetime of being an educator and a public servant, all lean toward Mr. Murgio never coming back before a court for anything ever again," Sconzo said.
Jan 25, 2017
Ex-school board member Mike Murgio hopes to avoid prison time
Murgio's attorneys are asking a judge to give him a year of probation instead, saying that the longtime educator had never been in legal trouble before and has already paid a heavy price by resigning from the county school board. "Those consequences in and of themselves certainly speak volumes," attorney Stuart Kaplan said. "We think that he's been punished enough." In a sentencing request filed earlier this month, his attorneys called his crime "an absolute deviation from the character and integrity he has been known for over the course of his life." "He has absolutely no prior criminal history and has been, and continues to be, a man who puts the love of his family, friends and the community before his need for financial gain or recognition," attorneys Kaplan and Joseph Sconzo wrote.
Jan 18, 2017
Ex-Palm Beach School Board member Murgio seeks leniency in sentencing
Murgio, 66, faces 10 to 16 months in prison, and a fine of $3,000 to $30,000, said his lawyer, Joe Sconzo. Sentencing is scheduled for noon Jan. 27 in New York. Sconzo is asking U.S. District Court Alison J. Nathan to give Murgio probation instead of prison time and no fine. "In stark contrast to the life he led before this aberration, and the sterling reputation he has earned and enjoyed throughout his life, Mr. Murgio will present himself as a disgraced and humiliated man who could have never envisioned the situation in which he now finds himself," Sconzo wrote in a sentencing memorandum filed Wednesday.
Jan 17, 2017
Donald Trump and Palm Beach County
"This is a unique situation," said former FBI agent Stuart Kaplan. He takes one look at Mar-a-Lago and sees several risks. Former FBI agent Stuart Kaplan. "Generally wide open to the general public. You have this access which is this beach, the water access which gives direct view, visual site into the property itself," he said. "Then of course you have properties across from Mar-a-Lago itself so there are strategic issues that are going to need to be addressed."
Jan 17, 2017
Former FBI agent weighs in on arrest of Noor Salman
A former FBI agent said the arrest of the wife of the man responsible for the massacre at the Pulse Nightclub in Orlando shows federal authorities plan to charge who may be connected to the shootings. Advertisement Stuart Kaplan is now an attorney in Palm Beach County. He said the arrest of Noor Salman on Monday means prosecutors believe Salman knew what her husband, Omar Mateen, planned to do. "When he texted her in the middle of carrying out this massacre, it was to no surprise," Kaplan said. "And the text messages corroborate that."
Jan 15, 2017
Widow of Pulse Nightclub gunman charged in connection to crime
Kaplan said it's clear federal authorities do not believe that's true. "The U.S. Attorney's Office is well satisfied that the evidence suggests that she's not an innocent spouse, that she was a knowing, willing participant," he said. Salman is expected to appear before a judge in California on Tuesday morning.
Jan 11, 2017
Dontrell Stephens' attorney gets approval from federal judge to auction PBSO sergeant's property
"This case cries out for compassion. There's no doubt Dontrell Stephens, for the rest of his life will spend the rest of his life in a wheel chair," said Stuart Kaplan, former FBI special agent. Kaplan says the move by a federal judge, even when the 22.4 million dollar jury verdict is up for appeal, speaks to the need to start getting money to Stephens. "The judge has been satisfied and realizes the urgency that it is more important to try to get this young man some money so that he can offset some of these, I can only imagine what his medical bills are to date," added Kaplan.
Jan 9, 2017
Former FBI agent shares thoughts on Fort Lauderdale airport shooting
"As the evidence has indicated to date, this is a young man who clearly was suffering from a mental illness," said former FBI agent Stuart Kaplan. Kaplan believes the FBI did the appropriate thing when Esteban Santiago came to their Anchorage, Alaska, office in November saying his mind was being controlled by U.S. intelligence agents.
Jan 6, 2017
A former member of the FBI discusses the shooting Friday at FLL.
Jan 4, 2017
Family slams sentence, plea agreement, in DUI manslaughter case
"There was never a plea conference, I was told after the plea was already made," Van Orden's mother Lorraine Prescott said. "(They) left me out. I mean for crying out loud, my son's body was left in the road in three pieces, how many pieces did he get it in to get justice?" The state maintains there was no real witness to the incident and says this was the best plea they could negotiate. A spokesman says the family was always included during plea negotiations and says they can not comment further since this is an active case.
Dec 22, 2016
PBSO deputy charged with identity theft
"There is so much information contained within those databases," said former FBI agent Stuart Kaplan, who's now an attorney based in Palm Beach Gardens. Kaplan said a law enforcement officer has access to the driver and vehicle information system, as well as the FBI's crime database. "And if that information gets into the wrong hands, unfortunately it could have devastating consequences," said Kaplan.
Dec 14, 2016
Dalia Dippolito's ex-husband Michael: All she had to do was divorce me
Michael Dippolito said Wednesday he doesn't have any ill feelings toward his ex-wife, Dalia Dippolito even though police say she attempted to hire someone to kill him only six months after the two were married in 2009.
Dec 14, 2016
As third trial looms, Dalia Dippolito's lawyers plan to stick with condemn-the-cops defense
Elizabeth Parker and Stuart Kaplan, Palm Beach County defense lawyers representing Michael Dippolito, said one factor that could have played in the deadlocked jury is public scrutiny of officers is heightened across the country. The public is less likely to rubber-stamp everything done by police, said Kaplan, a former FBI agent. "The integrity of any criminal investigation is always at issue," he said. "I think six years ago, you could get around it, and that law enforcement would certainly get the benefit of the doubt, if in fact there were some mistakes." But "we're in 2016 going into 2017. Law enforcement across the board is not going to get any breaks."
Dec 14, 2016
Judge Declares Mistrial in Dalia Dippolito's Murder for Hire Retrial
A judge has declared a mistrial today in the murder-for-hire case against Dalia Dippolito, the south Florida woman accused of hiring an undercover police officer posing as a hitman to kill her husband of six months, saying jurors were deadlocked. "We the jury, after further deliberation, still cannot reach a unanimous verdict," said Judge Glenn D. Kelley today in court, reading the jury's statement. "I must declare a mistrial," Kelley said.
Nov 28, 2016
New study raises questions over the effectiveness of police body cameras
WPTV's Law Enforcement Expert Stuart Kaplan is not surprised by the Milwaukee and Spokane studies. "After a few days, you become completely unaware of the fact that all of your actions are actually being captured on video," he says. Kaplan believes the real issue is not the cameras - it's training. "If you should not have been a law enforcement officer in the first place, that video camera is not going to be necessarily a deterrent," he says. Kaplan says the camera debate distracts from that issue.
Nov 23, 2016
President-elect's visit costs local law enforcement agencies
"It's a tremendous effort," said Stuart Kaplan, a former FBI agent. The Secret Service is the lead organization but federal agents can't do it all on their own. "Local law enforcement is really a very critical component to work with the Secret Service," Kaplan said. The Palm Beach County Sheriff's Office deployed several deputies to work on traffic, perimeter and crowd control. "More visible police uniform presence is very import and very integral in protecting the president," Kaplan said.
Nov 22, 2016
Trump pasará Thanksgiving en su mansión de Florida
"Va a ser un examen de equilibrio para el Servicio Secreto, tendrán que equilibrar los protocolos a los que están acostumbrados para proteger al presidente sin molestar en demasía a los otros miembros que seguramente estarán ahí para disfrutar de esta festividad", dijo Stuart Kaplan, ex agente del FBI. El Aeropuerto Internacional de Palm Beach también se verá afectado cuando el presidente electo aterrice o despegue. "Todas las aeronaves en tierra deben detenerse y las que estén en vuelo deberán alterar su ruta por al menos 45 minutos para permitir que el avión que transporta al presidente electo, aterrice, Y hasta que ingrese o a un carro o a un helicóptero para llevarlo a Mar-a-lago", agregó Kaplan.
Nov 10, 2016
Trump presidency likely to impact local traffic, air travel, boating, security expert says
According to security expert Stuart Kaplan, the Secret Service will likely enforce a secure perimeter around the president-elect wherever he goes, including his Mar-a-Lago club on Palm Beach's Intracoastal Waterway. "There is going to be a perimeter of security to preclude boats from coming in and if anyone is planning to leave any activities in that immediate area would be suspended," said Kaplan, a Palm Beach Gardens-based attorney and former FBI special agent.
Nov 4, 2016
"Obviously the biggest concern is that this will impact and dissuade people from going out and casting their vote because people will be concerned for their safety," said Former FBI agent Stuart Kaplan. Kaplan says while Florida wasn't the focus of those threats, people need to remain vigilant . "They need to pay attention to their surroundings. It could happen at any time in any place," said Kaplan.
Nov 3, 2016
Pulse nightclub shooter's passing law enforcement test raises questions
Former FBI Agent Stuart Kaplan says the test is not strong enough and bad applicants can fall through the cracks. "The fact that you 're entrusted with a certain amount of power, really requires someone to have a level of maturity, to understand the position that they've been entrusted in," Kaplan said.
Nov 1, 2016
Former FBI agent says Austin Harrouff's drug test should be complete by now
Former FBI agent Stuart Kaplan says the test should in fact be done by now. Kaplan says the test typically takes about 30 days. "In most routine matters, and I can assure you, since this crime happened more than 30 days ago.. that the results have already come to light," Kaplan said.
Oct 31, 2016
Former FBI Special Agent Stuart Kaplan on Clinton emails review
Kaplan believes Comey wrestled with how to handle the discovery for days if not weeks as agents can't instantaneously discover emails. "Jim Comey did not wake up on Friday morning deciding to write this letter. This has been something that he has probably been vacillating with for a very long time since the conclusion of the Congressional hearings going on back in July," says Kaplan. Kaplan says its nearly impossible to complete the review before Election Day.
Oct 31, 2016
Former FBI Special Agent on Clinton emails
Former FBI special agent Stuart Kaplan reacts to the latest on the Clinton email investigation
Oct 19, 2016
Settlement reached in deputy shooting of autistic teen
Lawyers for the Palm Beach County Sheriff's Office and the family of a Boynton Beach teen shot and killed by a deputy four years ago have reached a settlement for more than $1 million.
Oct 14, 2016
Former FIU women's basketball player sues former coach, university over sexual harassment
"He used his position of authority to exploit and harass Destini through text messages, through phone calls," said Feagin's attorney, Elizabeth Parker of Kaplan & Parker LLP based in Palm Beach Gardens. "He had the power to determine who was going to be playing on the team, what positions, whether or not they got playing time and most of all who got scholarships and who didn't. She was the female athlete that was under control of this coach," she said.
Sept 26, 2016
Killer Clown Case In Wellington Remains A Mystery
"Because of the advancement of science they may be able to recover DNA evidence which could not have been extracted 20 years ago and that ultimately could be cross referenced with somebody who's already been identified in the system," Stuart Kaplan, former FBI agent said.
Sept 20, 2016
The Lineup with Nurit Zunger i24 News Tel Aviv
Sept 19, 2016
Former FBI Agent Stuart Kaplan spoke with WPBF to help us understand how the NYC bombing suspect was caught and what's happening now. Tiffany Kenney reports.
Sept 18, 2016
NY, NJ bombings on the minds of local travelers
"If someone seems like they're off the beat and path and they're espousing anti-American sentiment, please bring it to the attention of law enforcement," said Kaplan. Kaplan says it's important to remember an attack like this could happen anywhere.
Sept 15, 2016
Accused mosque arsonist had history of posting anti-Islam internet rants
The man now accused of setting a mosque on fire shared numerous anti-Islam articles, including one titled, "Only a demented fool believes Islam is not a problem. Former FBI Agent Stuart Kaplan says he fits the profile. "When someone articulates that type of anti-religious statement it is somewhat concerning and certainly would draw the attention to someone that would under investigation for this type of crime," said Kaplan.
Sept 14, 2016
Profiling arsonist after Fort Pierce mosque fire
"I can tell you that this film could easily be sent to the FBI laboratory in Quantico," said former FBI agent and defense attorney Stuart Kaplan. CBS 12 showed the surveillance video to Kaplan to help profile the suspect. He believes this person was aware that cameras were around the mosque, recording his every move. "Is it someone who is known in the community who lives close by to this mosque?" Kaplan also believes there's enough physical characteristics of the suspect on video that should help someone say, "Hey, that looks like so and so."
Sept 12, 2016
Have the murders of a mother and daughter shopping at a Boca mall gone cold?
Sept 1, 2016
Deputy under investigation after pulling gun on motorcyclist
We showed the video to our law enforcement consultant-- a former FBI agent turned lawyer, Stuart Kaplan, his assessment was that the deputy violating multiple protocols. "It seems to be unprofessional, it seems to be unwarranted," Kaplan said. "A vehicle pursuit or actually taking enforcement action-- by an off-duty deputy-- should only be done under the most extraordinary circumstances, basically, to save the life of someone else. By my looking at the video, I think, certainly, this is a deputy who allowed his emotions to get the better of him," Kaplan said.
August 15, 2016
The Constitution of the United States offers protection and liberties to all Americans for certain rights and privileges that are called our civil rights. While most of us have heard the term—and probably have a vague notion about what our civil rights actually are, many Americans don't know exactly what rights are covered when referring to our civil rights or when our civil rights have been violated.

So let's start at the beginning. What exactly is a civil right?
Read More >>
August 9, 2016
It starts out like any other Friday night. You're in full-out TGIF mode and ready to kick off the weekend with a bang. You decide to head out to happy hour with some work friends. When you get to the local hot spot, you see they're offering 2-for- 1 drinks. It's hard to resist a good BOGO, so you drink more than you usually would. At this point, it's getting late, so you head out to your car, not realizing quite how tipsy you are, until those flashing red lights appear in your rearview mirror. Your head's spinning, you're feeling panicked and a bit nauseous. What are the DUI basics you need to know in Florida? Read More >>
Aug 4, 2016
FBI mob bust nets 46 arrests, including acting boss in Boca Raton
Stuart Kaplan, a former FBI agent who worked organized crime cases in New York, says these indictments are significant but they may not cripple the mob very much. "For every individual that may go to jail, there may be two, three, four or five waiting in the wings to replace them," Kaplan said.
Aug 4, 2016
CBS12 Investigates: "Buprenorphine" Clinics, the new pill mill?
Former FBI agent Stuart Kaplan told us those same limits have created a moneymaking culture where doctors, dealers and patients are cashing in. "Most of the time when I've seen doctors or facilities accept cash, it's because they've been driven by greed. They realize and they know that they're breaking the law, and they hope that they go undetected," said Kaplan.
Click here for more recent news...